Ultrasound Imaging
Creative Diagnostics offers custom ultrasound imaging contrast agents with ideal contrast properties to meet all your ultrasound imaging needs. With years of expertise in diagnosis and imaging contrast agents development, our experienced scientists can construct both microbubble and inorganic nanoparticles-based contrast agents tailored for ultrasound imaging.
The microbubble-based ultrasound contrast agents have been widely used in clinical diagnosis. However, their large particle size and structural instability limit their applications in blood pool imaging, while not applicable to the tissue-penetrated imaging.
The inorganic nanoparticles offer a better ultrasound imaging resolution due to the larger difference in acoustic impedance between solid phase and soft tissues. In addition, nanoparticles have small size and rigid structure, which have the potential to be used as a new generation of ultrasound contrast agents.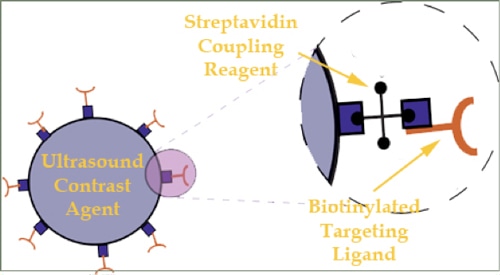 Creative Diagnostics is proficient in nanoparticles preparation and imaging contrast agents development. We also provide nanoparticles conjugation services to make multifunctional contrast agents for target-specific imaging, multimodal imaging, as well as simultaneous diagnosis and therapy for your unique requirements.
Please do not hesitate to contact us if you need free consultation and a detailed quotation of your project. Our customer service representatives are available 24 hours a day, from Monday to Sunday.